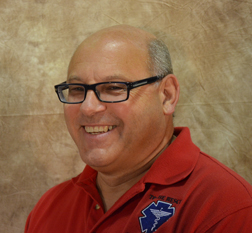 My name is Lee Robert Ramey.  I've been in the cleaning business since 1984.  I have spent months at a time doing disaster Cleanup after hurricanes and flood events. I'm a science nerd at heart, but love to test what works in real life.Being involved in nearly all phases of cleaning has lead me to have (what I feel is) a balanced view of the world of cleaning.  I've worked on projects from overseeing 350 volunteer workers, keeping stadiums clean during conventions with 15,000 in attendance, to cleaning nearly priceless oriental rugs that adorned the Roosevelt's White House.  And yes, I've even cleaned toilets and grungy basements, too.I give people choices, and really look for the simplest solutions and find the source of the problem not just how to repair what is obvious. There are always pros and cons to any decision, I try to make what can be complicated and make it simpler and easy to digest.Associations I am involved with include the International Society of Cleaning Technicians, IESO (Indoor Environmental Standards Organization), ACAC (American Council for Accredited Certification) and the Indoor Air Quality Association.  Currently, I have served on the Board of Directors for the International Society of Cleaning Technicians and worked for the Publications Committee for them.  Also, I have served as Regional Director for the Institute of Inspection, Cleaning, and Restoration Certification.
I am certified by the Institute of Inspection, Cleaning, and Restoration Certification as a Master Cleaning Technician, a Master Restoration Technician, and an AMRT (Applied Microbial Restoration Technician).  From the ACAC as a CRMI (Certified residential Mould Inspector) in addition to being certified in all phases of cleaning carpets and upholstery.  I've submitted work and been quoted by CM Magazine (which specializes in cleaning and management), Cleanfax, numerous newspaper articles and have been published in the MONITOR. I serve as expert witness on many legal issues each year.
I was honored in 1995 and 1999 at the International Society of Cleaning Technicians Convention as being one of the top three companies in the US in regards to excellence in customer satisfaction and education.  I've also attended numerous seminars, classes and conventions concerning the cleaning field and related issues.
I have many years of teaching experience as an ordained minister and enjoy doing so very much.  I also feel strongly concerning the image that we as cleaning professionals should project to the world.  I emphasize professionalism, education, and pride toward our industry.